WINTER EXTENSION – GET YOUR FIX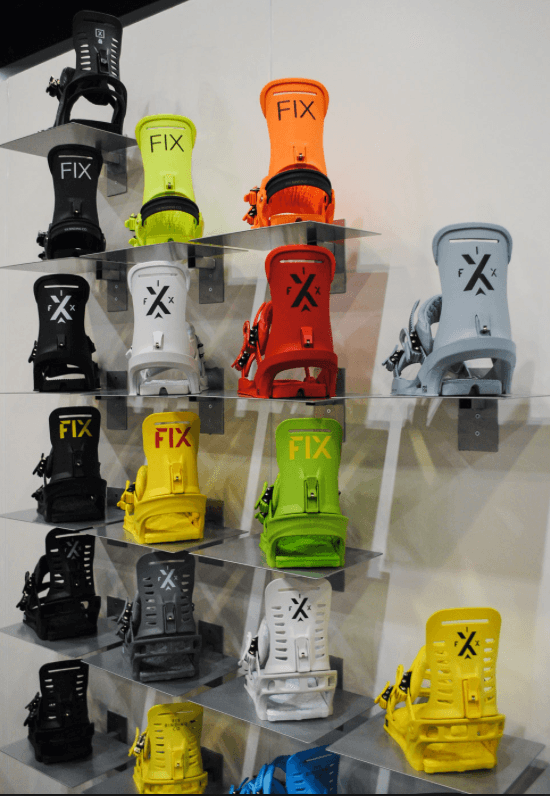 We all know we love to hit the white stuff – as often as possible for as long as possible. . . And with the Aussie season being extended across all resorts, there's even more reason to get out there and get a 'fix'!
We got an unexpected 'fix' in January this year when we gave FIX bindings a bit of a test run in Fernie in January of this year – can I just say. . .these bindings take getting your 'fix' to a whole new level.
Bindings are a personal thing... people have their favourite and that's fair enough. When we tried the FIX bindings though, all thoughts of other bindings ran for the hills – these bindings are THAT good! Rock solid in knee deep powder as we rode through the back country. Very impressive.
We met the founder of FIX Bindings in Canada in November and the story he told about his bindings and how he got them sooooo good is compelling to say the least. Here's a summary of what he shared with us:
· As part of the FIX R&D, the technicians tested many bindings on the market to test the strength of their ratchet system. Most lasted for about 8,000 ratchets... which seems like a lot right?
· Well the brains behind FIX Bindings wanted to double that - so the engineers set about trying to double that 8,000 number.
· When the engineers reported back - they had good news and bad news...
· The GOOD news was that they beat the 8,000 goal. Yay!
· The BAD news was that their testing equipment gave out before the ratchet binding did, and it reached a MASSIVE 32,000 ratchets before the testing equipment had a melt down!
· This is NOT bad news for us snowboarders. FIX bindings ratchet system outperforms any other on the market by over 4 times!!
· This is why we love them!
If you're looking for the BEST bindings, then in our opinion, you can't go past FIX Binding Co. Having purchased these bindings ourselves we are thrilled with their comfort, rock solid performance and most of all - the way they break the rules about what's possible! (see now why we like them so much?!) x
You can get your hands on a set of FIX Bindings if you're quick. Details are available when you download our SNOWBOARDING MANIFESTO by clicking this link. http://bit.ly/2wmJ1QR